The Advantages of Integrating a Bookmark Service in Your SEO Campaigns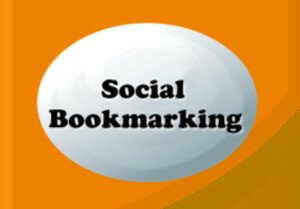 Bookmarking services are becoming more and more popular among internet users and companies that are looking for ways to increase the popularity of their websites. As an individual net user, using a social bookmark service is useful if you want to save URLs or domain names and store them online in order to facilitate access to the bookmarked sites in the future, while, as a company, you can include bookmarking into your SEO campaign to boost the online exposure of your website.
 How Does a Bookmark Service Work?
Until recently, using bookmarks meant nothing more than saving the URL of a site that you like in the Favorites menu of your browser. The pages saved as favorites stayed on your computer, which also meant that you had no access to these bookmarks unless you were sitting in front of that computer – a limitation that often made this function useless.
As the IT world started moving towards mobile devices, bookmarking was reinvented, this time in an online form that allows users to save the addresses of their favorite sites in an online storage space. These new bookmarking tools allow the users not only to store their favorites, but also to organize them into categories and to share them with other users – hence the name frequently used for these tools: social bookmarking services.
 The Advantages of Using a Social Bookmarking Service
There are more and more bookmarking sites today that you can use efficiently for building quality backlinks for your site, for improving your site's ranking on search engine results pages quickly and efficiently. Most of these bookmarking websites are assigned a very high PR (Page Rank), many of them as high as 8 or higher, so the backlinks your site will get from one of these places will be viewed highly by search engines.
Besides obtaining high-quality backlinks for your site, social bookmarking comes with other SEO benefits as well:
– Social bookmarking sites facilitate the sharing process of your content. The more interesting your website content is, the more often your site will be mentioned.
– Being talked about more will implicitly generate more traffic to your website.
– Your presence on such a website will increase social signals. Social signals work like recommendations from trusted friends if you want to buy a product. In internet terms, these votes of confidence come in the form of tweets and likes, and the name used for them is very expressive: these votes do signal the popularity of a website among the members of the user community.
We saved one of the biggest advantages of social bookmarking websites for the end: most of these sites allow for free URL submission.
 How Can You Use Social Bookmarking as Part of Your SEO Campaign?
In order to be able to use a social bookmarking site for getting backlinks to your own website, you will, first of all, need a website that is well-structured and contains useful and easy to share content, with interesting headlines and interesting information in the first place. When you have the right content to share, you will have to choose the service that has the highest number of users who can become your customers. You can select the best sites with the help of user reviews, and many sites allow for browsing without requiring you to set up a profile.
After selecting the relevant bookmarking websites, you should continue by creating a profile for your company. The profile should display your company logo, photos of your products and an attractive presentation of your activity. With certain bookmarking services, the process of creating an account can be quite tedious, while others make it easier to set up your profile, so you should start by signing up to the bookmark services that seem the best for you.
Once your profile is ready, it is time to start using it. It is very important to include your bookmarks under the right categories or subcategories, because, that way, they will be easier for other users to find.
The other very important and also rather time-consuming part of a SEO campaign using bookmark services is to actually stay active. It is very important to stay connected to your target group and build strong relationships with the other users, while also building trust and authority by diversifying your bookmarks and including URLs that can be helpful for your target group.
As an extra feature, you can also add buttons to your website that make sharing easier for your visitors.
As you see, using a bookmark service to make your website more popular is a complex activity. If you think that handling such a campaign is too energy-consuming, you can hire professionals to do it for you – SEO experts can help you make the best out of social bookmarking.