The Worth Of Your Website: The Importance Of Daily Web Traffic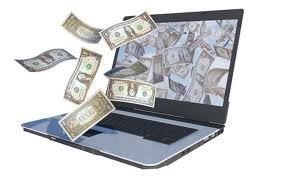 Websites are worth a lot more than people assume they are. Many webmasters, in fact, measure the worth of their websites for a variety of reasons.
Some webmasters simply wish to know the amount of visitors coming to their site during a specific time period. Others want to know the true value of their site as an investment. To find out what website worth truly means to webmasters, we have to look at the basics of a website's viability—basics that involve measuring website exposure and traffic.
Behind Web Rankings Metrics
A web ranking metric, web analytics or simply web measurement refers to a system used to measure factors that affect a website's exposure and traffic on the web. The measurable factors generally correlate to web traffic, since web traffic itself has a direct effect on how others 'see' a website's value.
Some notable factors, as noted by blogging webmasters, include page views, unique visitors and user sessions. Although some webmasters consider hits as a measurable factors, they're generally unreliable as an indicator of true web traffic.
The web ranking metric 'system' serves a variety of different purposes to webmasters. Some factors are important enough to more or less prove the effectiveness of their corresponding marketing and/or advertisement goals. An example of current ranking metrics used to measure websites include:
Link-based metrics. Measures web traffic via links that affect search engine rankings.
Social media metrics. A relatively new metric that tracks leads converted via social media marketing.
Web visitor metrics. Measures the amount of visits a site may receive in a month.
Sales and/or e-commerce metrics. Measure how many sales get completed via a web storefront.
Lead-based metrics. Measures how users view content that can be converted to sales leads.
Web ranking metrics essentially inform webmasters about how their website gets 'seen' or perceived through the Internet. Even though it's recommended to track one metric, webmasters should look at metrics most important to their site. These same metrics can help determine their site's overall worth.
The Worth of a Website
Websites do cost money to run—but they can also accumulate great value over time. Much like any investment-related 'commodity,' a website's worth can affect how its perceived by potential web visitors and even buyers.
The most common definition of website worth relates to a term known as domain appraisal. Domain appraisal refers to 'the estimation of a potential sales price and/or value for any particular Internet domain.'
Domain appraisals take several factors in consideration when determining a website's value, which includes its current web traffic, its current search engine page rankings and/or its viability for search engine advertisement.
The most common factor used to appraise domains, however, involve its potential for converting said domain name into a trademark. Over the years, hundreds upon thousands of domains have been appraised and subsequently sold, in part to their domain name.
Website authority can also influence a website's worth. When looking at current search engine results pages, the top sites are the highest value websites within that particular search term's results. A website ranked on page fifteen isn't going to have the same value as a top five site on page one.
Website worth and website authority share a common factor—one that affects how each builds over time. This element? Web traffic.
Daily Web Traffic and Page Ranks: How Both Build a Website's Worth and Authority
Web traffic consists of the people who visit a single website during any period of time. Webmasters generally aim their content at the visitors who comprise their web traffic, encouraging them to continue visiting their site over time. The most common way to build web traffic involves two search engine optimization (SEO) techniques: link building (backlinks) and keyword implementation.
Backlinks, when used in an ethical manner, correlate with what's known as Google PageRank. Google's PageRank ranking metric or 'measurement system' are important to most websites seeking exposure on the web. This system helps Google determine how important a website remains on the web. It's also one of the factors used to rank websites in their search results.
PageRank picks up websites with several inbound and outbound links, usually indicating that people are likely linking and sharing relevant content with others. As a result, PageRank acts accordingly, potentially increasing said website's search engine ranking.
When it comes to general ranking metrics, however, webmasters need to understand that search engines like Google take several criteria into consideration, apart from just one. An example of ranking metrics criteria include user location, user search queries and personalized search options into consideration.
In correlation to website authority and worth, the sites with a significant amount of both hold a high PageRank. They're the sites linked constantly to other websites and link aggregation sites, where high volumes of web traffic accumulates each day. These sites, as a result, have high web traffic. It's a cycle that repeats everyday too, helping them maintain a consistent page rank throughout the year.